Ruzena Uddin
Senior Trial Coordinator
Ruzena graduated in 2004 from Queen Mary University of London with a MSc in Pharmaceutical Chemistry. She has over 14 years' experience of working in the research environment ranging from phase I, device trials and clinical trials of investigational medicinal products. She joined the team in 2018 and has oversight of all the finances, research and staff management.
Mari-Liis Pakats
Senior Trial Coordinator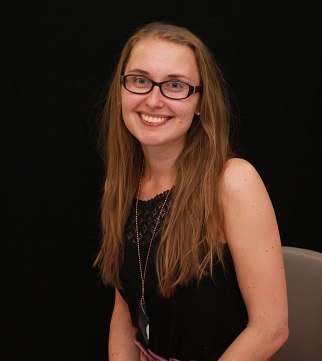 Mari-Liis graduated from the University of York with a degree in Genetics and joined the group in 2016. Among managing smaller scale observational projects, she has primarily been coordinating one of the group's flagship studies, the PRISM trial. Having recently been promoted to a Senior Trial Coordinator, Mari-Liis has oversight of multiple research projects coordinated from within the team.
Maria Fernandez
Senior Critical Care Research Nurse
Maria graduated from University of Granada, Spain in 2002 with a BA in Nursing. Maria has worked in the ED and ICU, has 10 years of pre-hospital medicine clinical work and is focussed on improving the quality of nursing care.
She joined the ACCU at RLH and discovered research is the only way to improve and deliver better care to patients.
Alastair Somerville
Trial Coordinator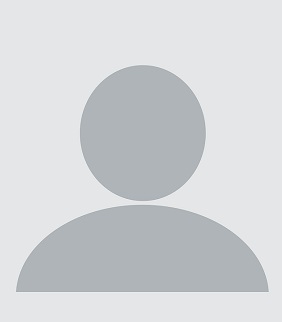 Ali graduated in 2018 with an MSc in medical entomology from the Liverpool School of Tropical Medicine. He joined the team in July 2019, and works mainly on the coordination of the OSIRIS programme, investigating shared decision making in high-risk surgical patients. He also collects and manages patient data for other trials within the group.
Ryan Haines
PhD Candidate and Intensive Care Fellow
Ryan graduated from University College London in 2012 and joined the Group as a Clinical Research Fellow in August 2016. Ryan is currently gathering data on acute kidney injury and muscle wasting in trauma patients to explore the short and long-term outcomes of survivors of critical illness.
Amaia Arrieta Garcia
Critical Care Research Nurse
Amaia has a background of 6 years as a Critical Care Nurse, having worked at University Hospital Lewisham and at The Royal London Hospital. She is currently doing a Masters in Public Health at the London School of Hygiene and Tropical medicine, which she expects to finish next year.
Adam Brayne
Junior Doctor and Honorary Research Fellow
Adam graduated from the University of Cambridge in 2017 having learnt to code whilst working in the Laboratory of Viral Zoonotics on models of viral evolution. He spent his foundation years in East London where he developed a research interest in critical care and perioperative medicine. He has been working on large datasets, modelling risks of post operative acute kidney injury.
Amour Patel
Academic Clinical Fellow and Specialist Registrar
Amour is an Academic Clinical Fellow and Specialist Registrar in Anaesthesia in North East London Deanery. His research time is spent primarily at the WHRI, with the Translational Medicine & Therapeutics team headed by Dr Gareth Ackland. He has begun to undertake a series of individual clinical and laboratory-based projects investigating the effects of major surgery on vagal function.
Bethan O'Connor
Research Assistant
Beth graduated in July 2017 with a first in Psychology with counselling theory. She previously worked at the University of West London as a Research Assistant in psychological research. Her love of research recently led her to join the Group as a Research Technician where she is mainly involved in the co-ordination and day to day running of the OSIRIS programme.
Emily Subhedar
Research Assistant
Emily graduated in 2016 with a degree in Psychology from Newcastle University. She has also completed an MSc in Mental Health at King's College London. During her studies, she was involved in several research projects which led her to join the team as a research assistant in December 2018. Emily is primarily involved in the management of the SPACE trial.
Jenifer Sanchez
PhD Candidate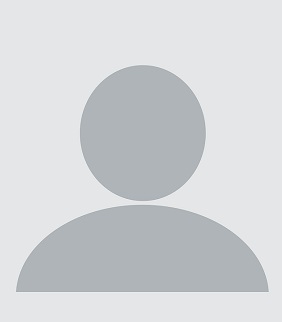 Jenifer graduated from Complutense University Madrid in 2011. She obtained her Masters degree from Autonoma University in 2012 and joined Dr Acklands' group at UCL in 2014. She started her PhD in 2016 focusing on preventing postoperative infections through exercise-induced autophagy.
Richard Cashmore
Clinical Research Fellow
Richard graduated with distinction from Peninsula Medical School in 2012. He joined the group as a Clinical Research Fellow in February 2019 after completing his primary FRCA and Core Anaesthetic training.
Shaun May
MD Candidate
Shaun is an ST5 anaesthetist in the London Deanery. He graduated from the University of Birmingham in 2009 with an MBChB (Honours) and an intercalated degree in cardiovascular science with first class honours. Shaun attained his Fellowship of the Royal College of Anaesthetists in 2015. His area of interest is the regulatory mechanisms and biomarkers underlying peri-operative myocardial injury.