QMIPRI Webinars on IP Responses to Covid-19: access to diagnostics, vaccines and treatments
When: Tuesday, June 16, 2020, 12:00 PM - 1:00 PM
Where: Online,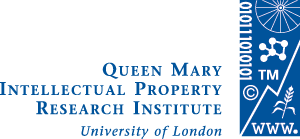 The panel will examine key issues related to patents, know-how and regulatory data for diagnostics, vaccines and treatments in the global Covid-19 response, focusing on access, securing the supply chain, compulsory licensing, crown use and the public interest.
Chair
Uma Suthersanen, Professor of Global Intellectual Property Law and Deputy Director of the Queen Mary Intellectual Property Research Institute
Speakers
Please register above and you will be sent a link to access the event the day before it takes place.
Registration will take place from 11.45am with the event starting promptly at 12.00.
Please note this event will be recorded and shared on our websites.
Contact
For more information, please contact the CCLS Events Team.
Photography, video and audio recording
Please note that CCLS events may be photographed or video and audio recorded. These materials will be used for internal and external promotional purposes only by Queen Mary University of London. If you object to appearing in the photographs, please let our us know on the day. Alternatively you can email the CCLS Events Team on ccls-events@qmul.ac.uk in advance of the event that you are attending.