Piracy, Refugees, War Risks and Sanctions: The Impact on Maritime Trade
2 June 2016
Time: 9:00am - 7:00pm
Venue: International Maritime Organisation, 4 Albert Embankment, London, SE1 7SR
The 2nd CCLS International Shipping Law Roundtable: 'Piracy, Refugees, War Risks and Sanctions: The Impact on Maritime Trade'
The Centre for Commercial Law Studies at Queen Mary University of London (CCLS) will be holding its second International Shipping Law Roundtable on 2 June 2016. This is a biennial event that has been already firmly established on the maritime law agenda of London. The Roundtable covers issues of strong current interest, of high relevance to business, featuring an in-depth discussion among, both established and young up-and-coming, academics and high-profile practitioners.
The 2016 Roundtable will be on the subject of 'Piracy, Refugees, War Risks and Sanctions: The Impact on Maritime Trade'. On the day, seven research papers will be presented and discussed in relation to the most recent developments over the use of armed security personnel on board merchant vessels; piracy post-incident obligations; seafarers' wages during captivity; limitations on the duty to render assistance at sea; the interception and rescue at sea of asylum seekers in the light of the new EU legal framework; war risks and sanctions in the carriage of goods by sea and by air; as well as bilaterally applied sanctions with a severe commercial effect on third parties.
The Roundtable is intended to serve as an intellectual platform to communicate academic cutting-edge research on issues relevant to the theme, and to facilitate dialogue between experts, including both academics and leading practitioners, from different jurisdictions.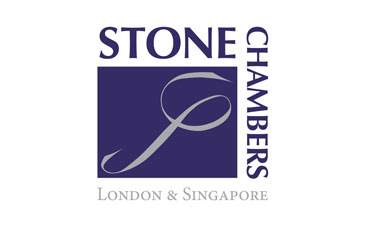 Sponsor
This event is kindly sponsored by Stone Chambers.
Draft Programme
09:00-09:30 Registration (Tea and Coffee)
09:30 - 09:40 Welcome remarks: Dr Miriam Goldby, Centre for Commercial Law Studies, QMUL
09:40 - 10:00 Opening speech: Frederick J. Kenney, IMO Director Legal Affairs and External Relations Division
10:00 - 12:15 Panel 1 – Piracy
Chair: Professor Malcolm Forster, British Institute for International and Comparative Law, Freshfields Bruckhaus Deringer, UCL
Dr Alexandros X.M. Ntovas, Lecturer in Shipping Law, QMUL, "Private Armed Guards on Board Ships: Reflections on the Ongoing M/V Enrica Lexie Proceedings"/ Commentator: Stephen Askins, Partner, Tatham Macinnes
Dr Carmino Massarella (University of Hull), "Prosecution for Piracy: Arctic Sunrise, Sea Shepherds, and the risks of misuse of the definition of piracy"/ Commentator: Richard Neylon (Partner, Holman Fenwick Willan LLP)
Professor Hilton Staniland, Professor of Maritime Law, University of Southampton, "Protecting Seafarers' Wages in Hostage Situations"/ Commentator: Deidre Fitzpatrick, Executive Director, Seafarers' Rights International
12:15 - 13:15 Lunch
13:15 - 15:15 Panel 2 – Refugees
Chair: Professor Steven Haines, University of Greenwich
Dr Felicity Attard, Assistant Lecturer, University of Malta, "Limitations on the Duty to Render Assistance at Sea under International Law"/ Commentator: Dr Agustín Blanco-Bazán, International Lawyer/ former Head of the IMO Legal Office, and Brian Williamson, Maritime Arbitrator
Professor Simone Marinai, Italian Naval Academy of Livorno and the University of Pisa, "The Interception and Rescue at Sea of Asylum Seekers in the Light of the new EU Legal Framework"/ Commentator: Jonathan Elvey, Partner, Ince & Co
15:15 - 15:30 Tea and Coffee
15:30 - 17:30 Panel 3 – War Risks and Sanctions
Chair: Professor Jason Chuah, Professor of Commercial and Maritime Law, City University London
Dr George Leloudas, Associate Professor, Swansea University, "The Insurance Implications of Sanctions"/ Commentator: Philip Schock, Associate, Norton Rose Fulbright
Professor Henning Jessen, University of Hamburg, "The Closure of Crimean Ports, the Ukraine Sanctions Regime and Risks for International Shipping"/ Commentator: Professor Sir Bernard Rix, Professor of International Commercial Law, CCLS/ QMUL
17:30 - 17:50 Keynote speech: Professor James Kraska, Howard S. Levie Professor of International Law and Research Director in the Stockton Center for the Study of International Law, United States Naval War College
17:50 - 18:00 Closing Remarks: Professor Malgosia Fitzmaurice, Professor of Public International Law, QMUL
18:00 - 19:00 Drinks Reception
CPD
This event has been accredited for 7 CPD hours with the Bar Standards Board.
How to book
Please register via the QMUL e-shop.
Fees
Standard registration - £100
Members of the The London Maritime Arbitrators Association (LMAA) and The London Shipping Law Centre - £75
Academics, public servants, permanent representatives to the IMO, IMO staff - £50
Students - £25
Contact
For more information, please contact the CCLS Events Team on ccls-events@qmul.ac.uk.
Photography, video and audio recording
Please note that CCLS events may be photographed or video and audio recorded. These materials will be used for internal and external promotional purposes only by Queen Mary University of London. If you object to appearing in the photographs, please let our photographer know on the day. Alternatively you can email the CCLS Events Team on ccls-events@qmul.ac.uk in advance of the event that you are attending.