12 April 2018
Time: 2:00 - 6:00pm
Venue: Queen Mary University of London Institute in Paris, 9-11 rue Constantine, 75007 Paris, France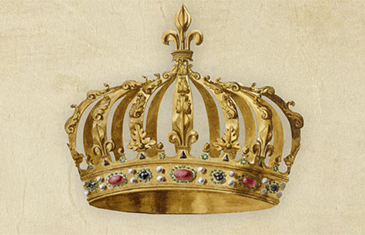 6th Sciences Po Law School (SPLS) / Queen Mary University of London (QMUL) Joint Annual Arbitration Conference: Arbitration Is Dead, Long Live Arbitration!
Detailed Program (Coming Soon)
14.00 Welcome & Registration
Panel 1: Investor-State Dispute Settlement (ISDS)
Some voices in the international arbitration community have predicting a gloomy future for investor-State arbitration. Among other things, the European Commission has been working on establishing a Multilateral Investment Court to replace arbitration as a means for ISDS. UNCITRAL set up a Working Group aiming to explore the feasibility of different avenues to overcome the criticism against the current state of ISDS.
What is the state of play: Is arbitration still an option for ISDS or should it be replaced by other mechanism(s)?
Moderator: Diego P. Fernández Arroyo (Sciences Po, Paris)
Panellists:
George Bermann (Columbia University, New York)
Catherine Kessedjian (Université Paris 2)
Joongi Kim (Yonsei University, Seoul)
Catharine Titi (Université de Bourgogne, Dijon).
Panel 2: International Commercial Arbitration
The so-called public backlash against investor-State arbitration has led some practitioners to worry that international commercial arbitration might be affected in various ways. Among other things, there is a debate whether increased transparency may damage international commercial arbitration.
Is this an exaggerated worry or are there signs of collateral damages for international commercial arbitration?
Moderator: Maxi Scherer (Queen Mary, London)
Panellists:
Stefano Azzali (Milan Chamber of Arbitration)
Andrea Carlevaris (Bonelli Erede Pappalardo, Milan)
James Castello (King & Spalding, Paris)
Philippe Pinsolle (Quinn Emanuel, Paris)
17.00 End
Contact
For more information, please contact the CCLS Events Team on ccls-events@qmul.ac.uk.
---
Photography, video and audio recording
Please note that CCLS events may be photographed or video and audio recorded. These materials will be used for internal and external promotional purposes only by Queen Mary University of London. If you object to appearing in the photographs, please let our photographer know on the day. Alternatively you can email the CCLS Events Team on ccls-events@qmul.ac.uk in advance of the event that you are attending.