Merger Control: a changing and challenging landscape
26 February 2020
Time: 8:30am - 12:30pm
Venue: Baker McKenzie, 100 New Bridge Street, London EC4V 6JA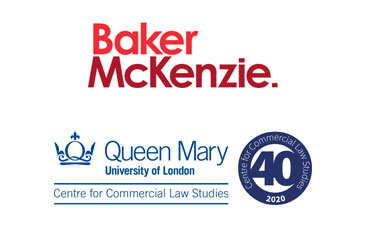 Baker McKenzie and the Institute for Global Law Economics and Finance of Queen Mary University of London invites you to join the upcoming seminar on Merger Control: a changing and challenging landscape.
Senior officials from both the European Commission and the UK CMA, prominent academics and experienced in-house and private practitioners will discuss:
the reasons why merger control is the area where dealmakers dedicate most time and resources; what will the future bring?
nascent or killer acquisitions? The latest learnings and current thinking.
Timings
8.30am Registration and breakfast
9am Panel 1: Merger control: the current challenges and road ahead
10.30am Coffee break
11am Panel 2: Nascent or Killer Acquisitions?
12.30pm Close
CPD
This training may qualify you for 3 hours of CPD. Please check with the relevant professional body in your jurisdiction.
By accepting this invitation, your details will be added to Baker McKenzie's database to enable you to receive communications on this topic. If you would prefer not to be added Baker McKenzie's database please let us know.
Registration
To register for the event, please contact: kate.bullard@bakermckenzie.com
Photography, video and audio recording
Please note that CCLS events may be photographed or video and audio recorded. These materials will be used for internal and external promotional purposes only by Queen Mary University of London. If you object to appearing in the photographs, please let our photographer know on the day. Alternatively you can email the CCLS Events Team on ccls-events@qmul.ac.uk in advance of the event that you are attending.