China Forum on Global Trade and Investment Law
When: Monday, January 18, 2021, 10:00 AM - 1:00 PM
Where: Online,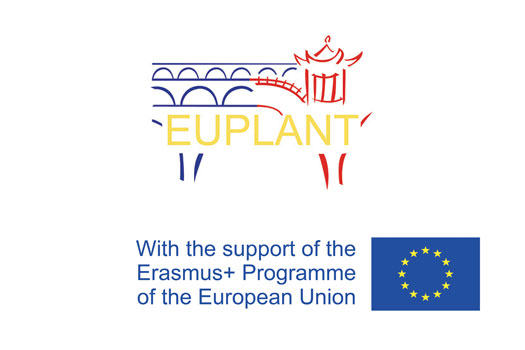 As a result of the controversial questions surrounding the future of global trade, including trade fragmentation, trade wars and UK membership in the European Union, which has given rise to intense international law and governance debates in a number of fora, Institution Quraysh for law & Policy (iQ) Council on Trade and Diplomacy has partnered with several organizations to set up an independent forum for academics and practitioners to debate and define the positive role of international trade relations.
The effort aims to provide a comprehensive and ongoing understanding of trade and diplomacy in international governance, law and policy, practices and foreign relations. A framework of international, national and sub-national law governs state relations in trade and investment and is a fundamental factor in determining whether, when and how states and economies can benefit from those relationships, capital flows and supply chains.
The inaugural event, The China Forum on Global Trade and Investment Law has sought to convene a China specialized educational, research and training programs through harnessing expertise in the academe and partnerships worldwide. Through such new partnerships, participants will explore and define broader emerging ideas and the most recent developments, at a critical time for international trade. The China Forum focuses on international law academics, practitioners, and graduate students. It is also meant to give authors and researchers opportunities to share their research and latest publications.
Programme
10am GMT
Introduction
Professor Dr Malik R. Dahlan, Professor of International Law and Public Policy, Queen Mary university of London; Honorary Professor at SUIBE School of Trade Negotiations and; Principal of Institution Quraysh
Session 1 - WTO Reform and China's Role
Moderator:
Dr Matthieu Burnay, Associate Professor in Global Law, Queen Mary, Academic Coordinator of the Jean Monnet Network on 'EU-China Legal and Judicial Cooperation' (EUPLANT)
Speakers:
WTO Reform Negotiation: What is the position of China and U.S.? - Mr Gong Baihua, Professor of International Law, Fudan University, China. The Chairman of International Law Section, Shanghai Law Society
China's High-Tech Policies and Subsidies: Current WTO Rules and Future Negotiations of Industrial Subsidies - Dr Zhou Weihuan, Associate Professor, Director of Research, and Member of the Herbert Smith Freehills China International Business and Economic Law (CIBEL) Centre, Faculty of Law and Justice, UNSW Sydney
Comments:
Dr Luca Rubini, Associate Professor in International Economic Law, University of Birmingham
Session 2 - BRI and Cross Border Data Flows
Moderator:
Dr Gabriel Gari, Associate Professor in International Economic Law, Centre for Commercial Law Studies, Queen Mary
Speakers:
BRI and International Dispute Resolutions: an ICC Perspective - Mr Fan Mingchao, Regional Director, ICC Arbitration and ADR, North Asia
China's Approach to Cross Border Data Flows in International Trade Agreements - Associate Professor Zhang Sheng, Xi'an Jiaotong University
Comments:
Dr Navin Ahuja, Post-Doctoral Researcher, City University of London and Dr Ines Willemyns, Associate Researcher, Leuven Centre for Global Governance Studies, Associate, Sidley Austin LLP
Session 3 - World Trade Negotiation Agenda
Moderator:
Dr Jiang Qingyun, Associate Professor and Deputy Dean of School of Trade Negotiations, SUIBE
Speakers:
Legal Response to Excessive Trade Restrictions in the Context of PHEIC - Professor Chen Weidong, University of International Business and Economics
The negotiation of an Investment Facilitation Framework for Development in the WTO - Professor Chi Manjiao, University of International Business and Economics
Comments:
Mr Abdel-Hamid Mamdouh, Former Director, WTO Trade in Services, and Investment Division, Senior Counsel, King & Spalding LLP
Closing:
Ying Pinguang, Associate Professor and Deputy Dean of School of Trade Negotiations & WTO Chair Institute - China, SUIBE
**Please note this is an online event and registrants will be sent joining instructions on the day of the event.