The ReachOut Level Up Experience
Do you want to fast track your professional career while volunteering and making a real impact? Take part in The ReachOut Level Up Experience, a year long volunteering scheme with our charity partner, ReachOut.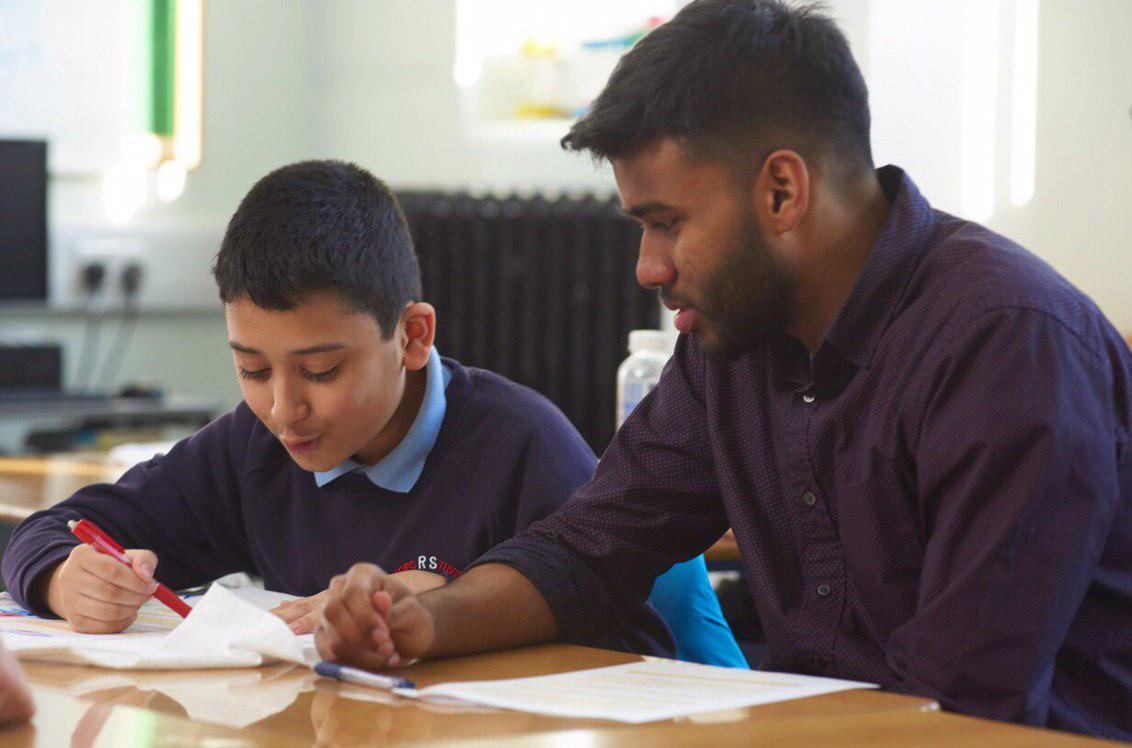 How will this help you progress your career journey?
For those exploring their career options, volunteering is a great way to get a taste for different types of role and industries. Volunteering is also a great way to acquire experience, as it allows you to develop skills and experiences that you can use on future applications.
What is ReachOut?
ReachOut is a mentoring charity working with young people in disadvantaged areas, to raise aspirations and help them grow in character and attainment.
The charity aims to improve self-confidence and develop numeracy, literacy and communication skills whilst reinforcing core values. This is achieved through one-to-one mentoring with positive role models and team activities, to promote leadership, trust and responsibility.
Queen Mary has partnered with the mentoring charity, ReachOut, to offer The Level Up Experience to our students. As a Level Upper, you will have access to a series of fantastic benefits that could be invaluable to your future career!
Why take part?
By volunteering as a mentor for two hours per week, you will have a real impact on a primary school child. You will help to set them up for the future whilst adding high-quality experience to your CV.
You will develop a broad range of transferable skills, from problem-solving and time management to communication, teamwork and leadership.
You will also gain access to ReachOut's industry network, with chances to receive career advice and to attend workshops hosted by major graduate employers.
Finally, when you complete your volunteering year, you will become eligible for fast track access to graduate schemes with ReachOut's corporate partners!
ReachOut's Partners
Queen Mary University of London
Impala
Kroll
Macquarie Group
Moneybox
National Football League (NFL)
Simkins LLP
University of Greenwich
How do you sign up?
Visit ReachOut's website and register to volunteer(limited number of spaces)
Sign up to Parts 1 and 2 Mentor Training prepares you to be a mentor by 21st October 2020. You will then be invited to attend the virtual Level Up Experience Launch Event on 22nd October
Complete safeguarding checks (all volunteers have to be DBS checked and provide two references)
Become a mentor and be there for your mentee, once a week up to 2 hours, every week during term time (at the beginning of the programme, you choose the day and location, on a first come first serve basis).

For more information please email them at harriet.bradshaw-smith@reachoutuk.org
---
Placement: Voluntary Location: Off campus