Reunion for History Alumni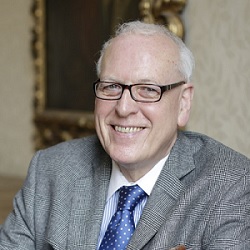 2 October 2015
Time: 1:00 - 11:00pm
Venue: Mile End campus, London, E1 4NS
Book now

Please note that booking for this event is now closed. If you have any last minute queries, please email alumni@qmul.ac.uk or call +44 (0)20 7882 6468

Organisers: The School of History, the Alumni Office, and History Alumni: Jeremy Coke-Smyth (QMC, 1966), Jim Robertson (QMC, 1965) and Frank Curry (SOAS, 1966)

Former students who studied History at Queen Mary and Westfield colleges, alumni of SOAS and other University of London Colleges who spent a year at QMC as associate students; as well as staff who taught in the Department/School of History at Queen Mary, are invited to join us for this special reunion event on Friday 2 October 2015.


Programme:
1.00-1.15pm Arrival & Registration
1.15-2.30pm Lunch & Networking
2.30-3.30pm Campus tours
3.30-5.00pm Visit to the School of History
5.00-6.15pm Free time for catching up
6.30-7.30pm Keynote lecture by Professor Peter Hennessy: "Writing the history of one's own times"
7.30-8.00pm Drinks reception
8.00-11.00pm Dinner

Tickets:
Full day (incl. all activities, lunch and dinner): @ £65pp
Afternoon only (incl. lunch, campus tour, visit to School and keynote lecture): @ £30pp
Evening only (incl. keynote lecture, drinks reception and dinner): @ £40pp
Lecture only (keynote lecture only): Free
*Please note: If you are attending the lecture only, please book your free ticket via this page. All other tickets should be booked here.

Guests:
For an up-to-date guest list, please click
For a list of 'lost' alumni, whom we do not appear to have up-to-date or any contact details for, please click let us know
Partners are welcome

Accommodation:
A limited number of rooms have been reserved at Staybridge Suites Stratford for Thursday 1st and Friday 2nd October. Book by 4th September to take advantage of the specially arranged discounted rates*. Please note that you will have to book the accommodation yourself. To reserve a room, call +44 (0) 203 301 9090 and quote our reference 'CR1'.

*£125 per room (max 2 people) per night, incl. breakfast and WiFi, excl. VAT.